Since 1981 Phoenix Teefactory is dedicated to the textile customization. It has stores in Barcelona and Madrid and is present throughout Europe by online platforms, which highlight www.camisetas.info, www.camisetas.com and www.tshirt-fr.com.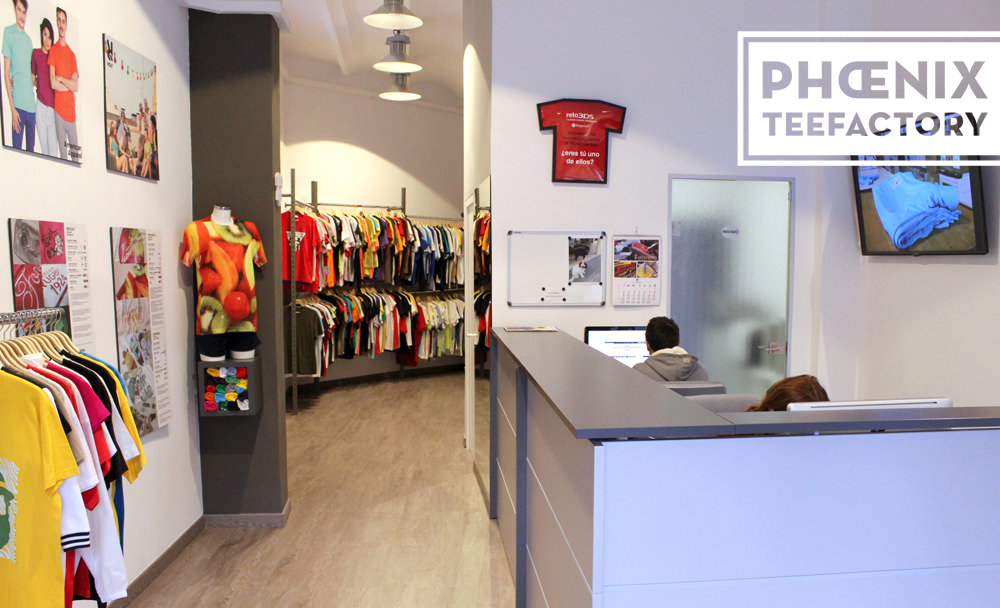 In more than 35 years they have served millions of personalized T-shirts to an increasingly international audience of business, NGOs, clubs, designers and individuals.
They are specialized in screen printing but also offer classic systems such as vinyl printing or embroidery and other new print technologies such as digital printing, sublimation or full print.