Twenty businessmen attended to an informative speech on Parc Tecnològic del Vallès (PTV) that highlighted the key factors that must be considered before choosing any ERP software. NaN·tic propose the open source software as a "real economic and reliable" alternative to the traditional software.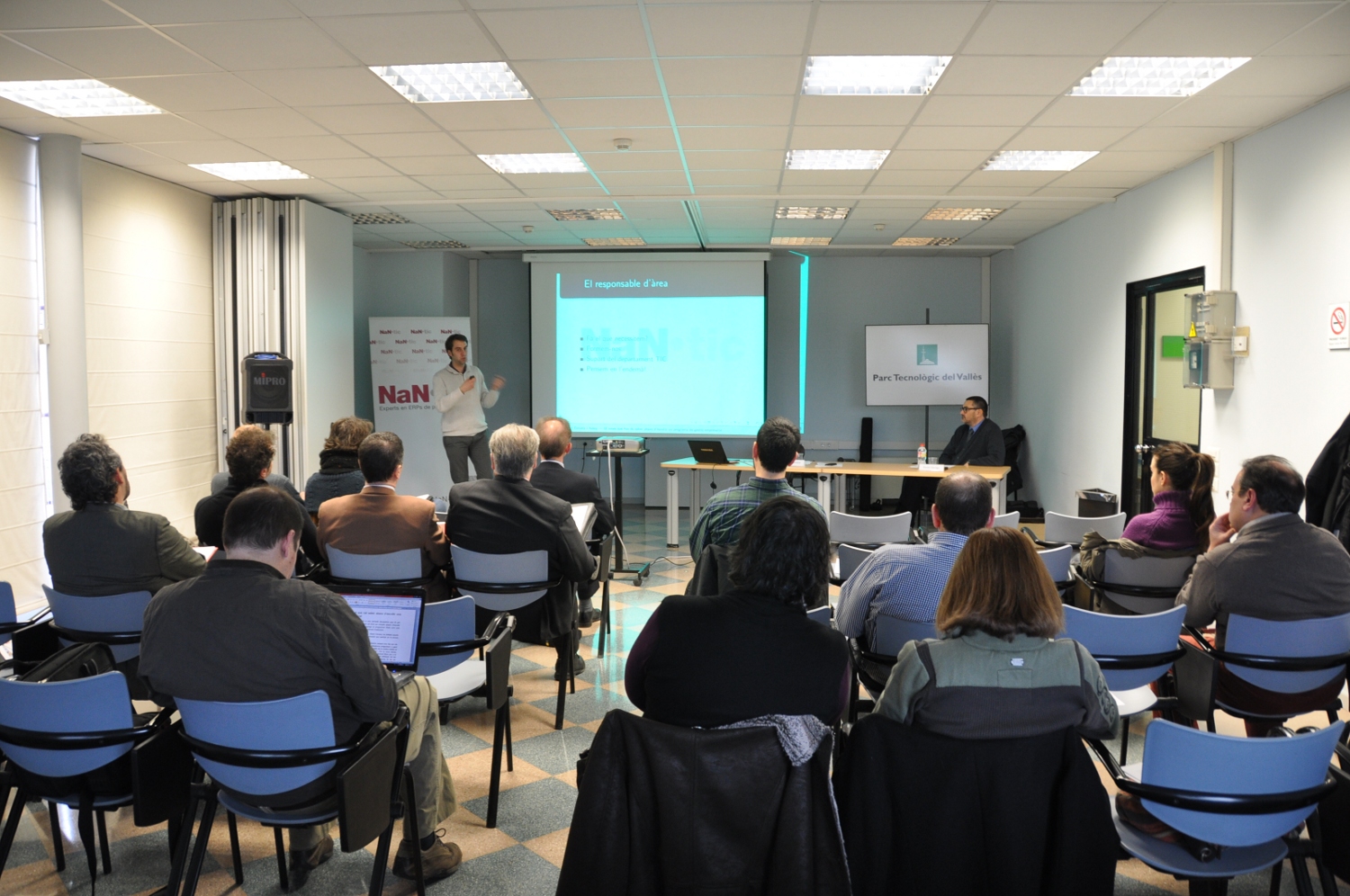 CERDANYOLA - Albert Cervera, co-founder of NaN·tic, has detailed the "key factors" that must be considered by any businessmen while choosing an ERP. Cervera has recommended to attendees "evaluate carefully if the software we are interested in does what we need, form ourselves to minimize risks, consider the opinion of the IT department and finally, think about the future implication of the decision". Cervera also has called to consider the open source as a "real economic and reliable" alternative to the traditional software with licensing costs.
During his speech, the NaN·tic co-founder has listed some of the multinational companies such Google, Facebook, Twitter, banks or insurance companies that are using free software for create their flagship products. Cervera also explained that open source "is also valid for our small and real business". From his point of view, "the companies with IT department betting on open source will have all the know-how of the software, they could modify and adapt what they need".
In the questions round, some of the attendees have expressed their concerns about the critical decisions of selecting the correct software for the daily operation of the company. The move to new versions, the cost of licenses, support and guarantees have been the more interesting subjects at this point.
For whose couldn't assist, here is the presentation (in catalan)