Companies that integrate the EDI system in their ERP achieve it
The EDI system integrated into the ERP optimizes expenses, logistics operations, and B2B communications
And how does it do it?
The EDI (Electronic Data Interchange) system involves the automation and digitization of company documentation following protocols and standards. All the companies that integrate into their ERP whose EDI system communicate better and achieve shared competitive advantages.
By automating and digitizing all these movements in a standardized way, we obtain the following benefits:
With the EDI system, we reduce costs by reducing the time and personnel dedicated to the creation and management of documents in the areas of sales and purchases, invoicing, logistics, and accounting of the company's assets.

We also eliminate paper and printing expenses by making our company more environmentally responsible.

In addition, we decrease the chances of human error by increasing efficiency.

We feed the accounting program with more reliable data that leads to more accurate financial planning.

B2B communications improve in security and speed thanks to the documentary traceability of movements between companies provided by the EDI system.

Better communication with the business ecosystem itself.
Leading companies have long based their accounting and inventory management software on the EDI system
Bon Preu Esclat eliminated 99% of its paper invoices, much more than a million documents a year, more than 85,000 monthly receipts, thanks to the implementation of EDI in its stock management and accounting. They increased their efficiency and reduced the environmental impact of their processes.

Source

:

magazine

Inforetail

.
Didier Carret, National Customer Quality Supply Chain Manager at Nestlé France, says about the EDI application in Nestlé processes: "We use the invoice message in EDI to send information to our customers in addition to its paper version. The benefits of EDI are numerous: saving time, improving the accuracy of the information received, and reducing errors. When we receive an EDI order, you specifically specify the delivery date. This is a guarantee for us to avoid the loss of the order and/or the invoice. Today we exchange 100% in EDI format with all our retail clients.»

Sourc

e: GS1.
Large companies and the most advanced companies are already on the train of digitizing all their processes. Its accounting, billing, logistics, and stock management programs, in short, its ERPs have integrated EDI protocols and standards. This gives them greater efficiency, better communication with their business ecosystem, and more savings in resources and assets.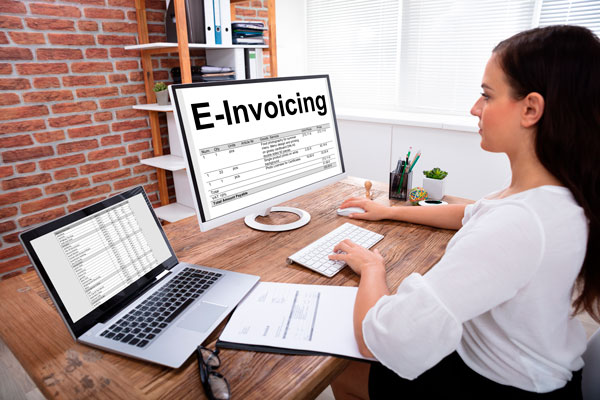 How can I have all these advantages for my company?
This depends on where the digitization of your company is. But what you surely need is an expert and trustworthy team of consultants and developers dedicated to your success.
There are many benefits you can achieve with integrated business management software, not just those described here. If you want to continue reading on the subject, don't miss our article on how to calculate the ERP's ROI or visit our blog.